Tag: story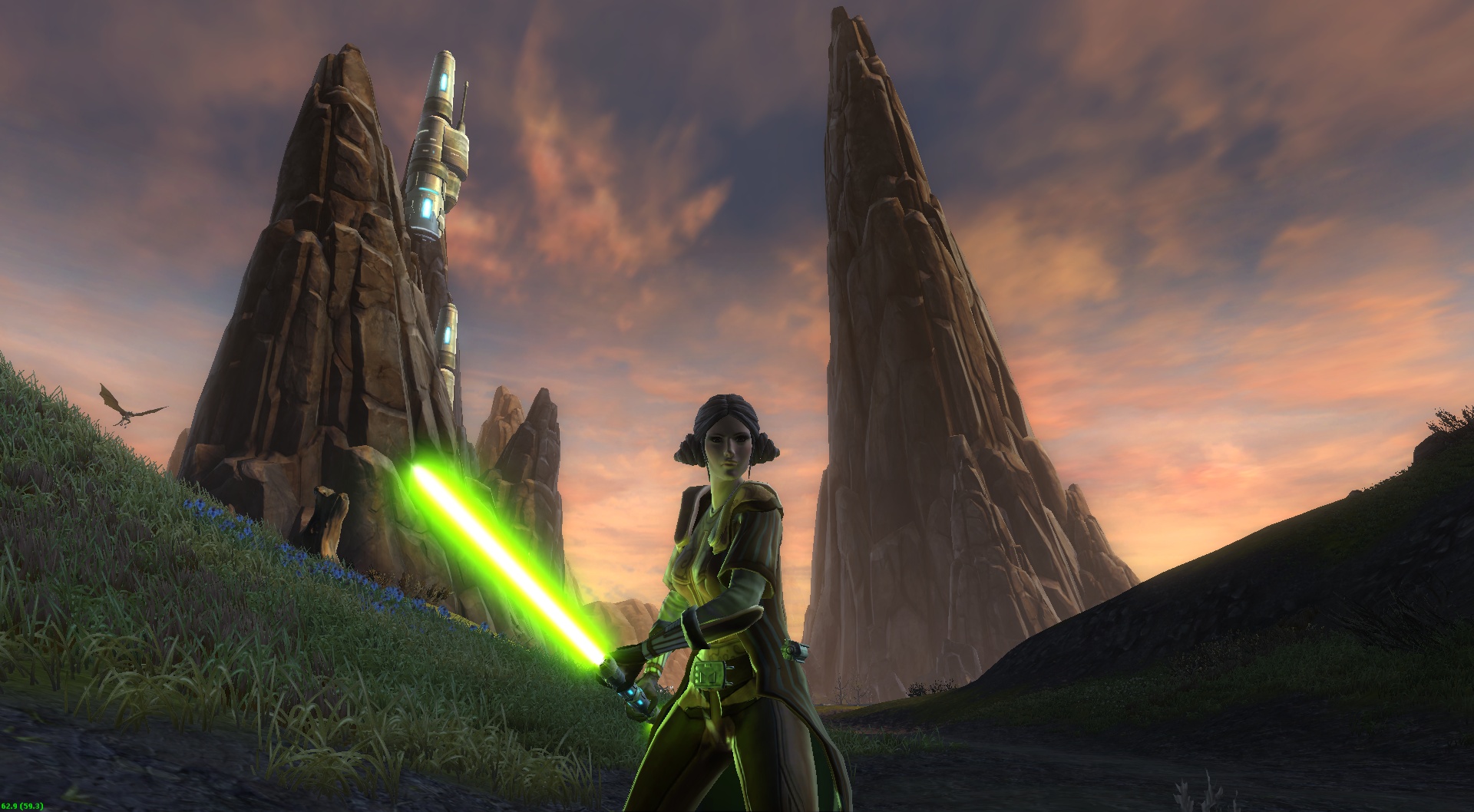 I used to joke that I'd never try Star Wars: The Old Republic, because as a gaming Star Wars geek, I was the perfect example of someone who'd have their life taken over by a Star Wars game with no ending.
I'm decent at telling jokes – most of the time they don't come true.
When I started, I tried to ease into it. That didn't work. The game, like any MMO, is geared towards driving you to a primary objective – more. But not too much more; that would be daunting. No, specifically, one more. One more quest, one more loot grab, one more armor piece, one more group operation, one more level – always just one more.
But what SWTOR adds to that medley of more, unlike most MMO's, is story. Story is crucial to my experience with a game. One more story, I'd tell myself at 2AM, eyes already drooping, bloodshot and Sith-like. That's what every MMO I've ever played was missing – deep, pervasive, cinematic storytelling.
Although not a "pure MMO" in the eyes of critics, SWTOR has opened a branch of audience that World of Warcraft and others have always been shut off to – the single-player story lover.
Read More »
---