Tag: soul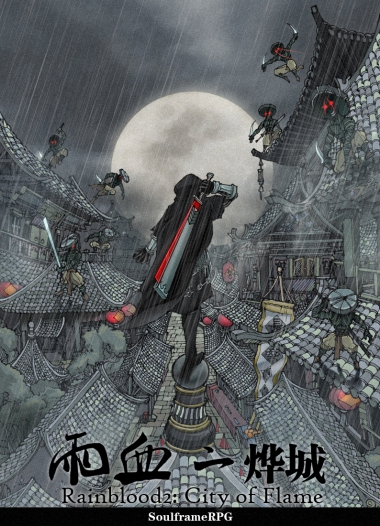 Whatever happened to Rainblood 2: City of Flame?
That's the question I found myself asking. For months, we had no answer. An indie game, and an indie developer, had gone completely missing.
Rainblood: Town of Death, was originally released in China during 2007 and an English translation in 2010. It's developed by a Chinese indie dev named Qiwei Liang. I did a review of the English translation version in September of 2010, but by that time a sequel was already in the works.
The sequel, City of Flame, didn't hit my radar until the early part of 2011. The first images I saw were impressive. A five and a half minute trailer showcased an updated art style, new side-scrolling view, and combat that was improved over an already robust "wuxia style" inspired combat system of the original.
I contacted Qiwei then, and got a response. He said the game would be releasing in China during Summer of 2011, at which time an English demo would release, and the full English version a few months after that.
I never heard anything about it after that. Summer came and went. By late 2011, I had taken hiatus from writing on this blog. I still had a mild … Read More »
---