Tag: self deception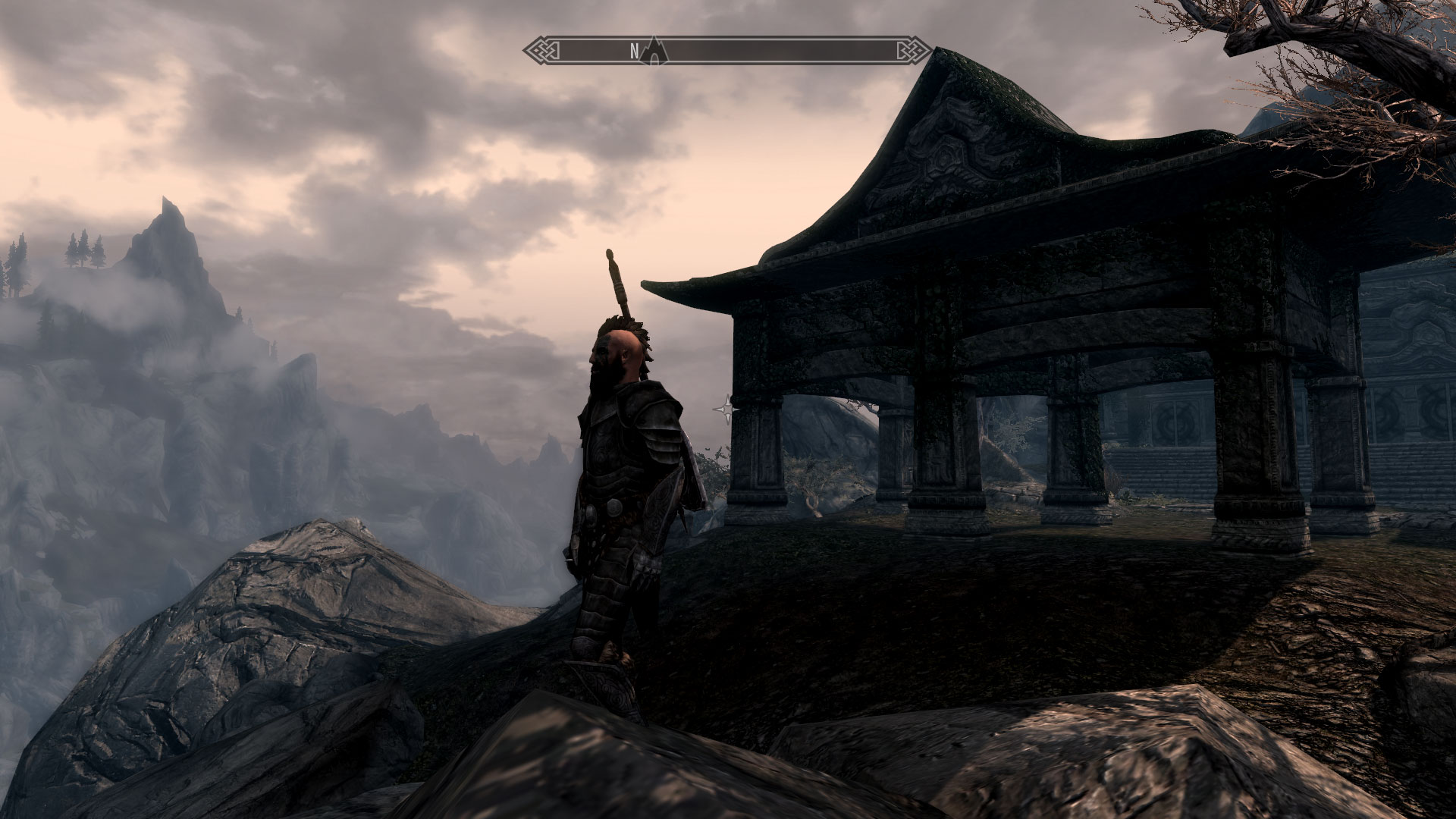 Ulfric Stormcloak, a true Nord and the Jarl of Windhelm, stormed the city of Solitude. I helped him do it. I charged in at his side, as we burned and murdered a path to the Imperial fort inside the city. Our thu'um combined to shake General Tullius to his knees in surrender. I took Ulfric's sword; I beheaded a kneeling general and leader of the empire in Skyrim.
I'm still not sure how I feel about it.
My second character in Skyrim is named Ruhon (rOO-awn), a Nord. He's hardy, wields the battleaxe Wuuthrad, leads the Companions, sports a mohawk, and can become a werewolf at will.
Like your character in Skyrim, like every character in Skyrim, he is Dovahkiin — dragonborn. He ventured to Sovngarde to vanquish the oldest dragon, the world eater Alduin. But like your character, that's not what makes him unique.
The protagonist in Skyrim is one of your choosing — gender, race, size, shape, skill, and name are all yours to determine. How they behave, where they go and when is at your whim. Your character doesn't speak audibly; he or she isn't colored through any actor's inflection. You have to fill in those blanks. … Read More »
---