Tag: republic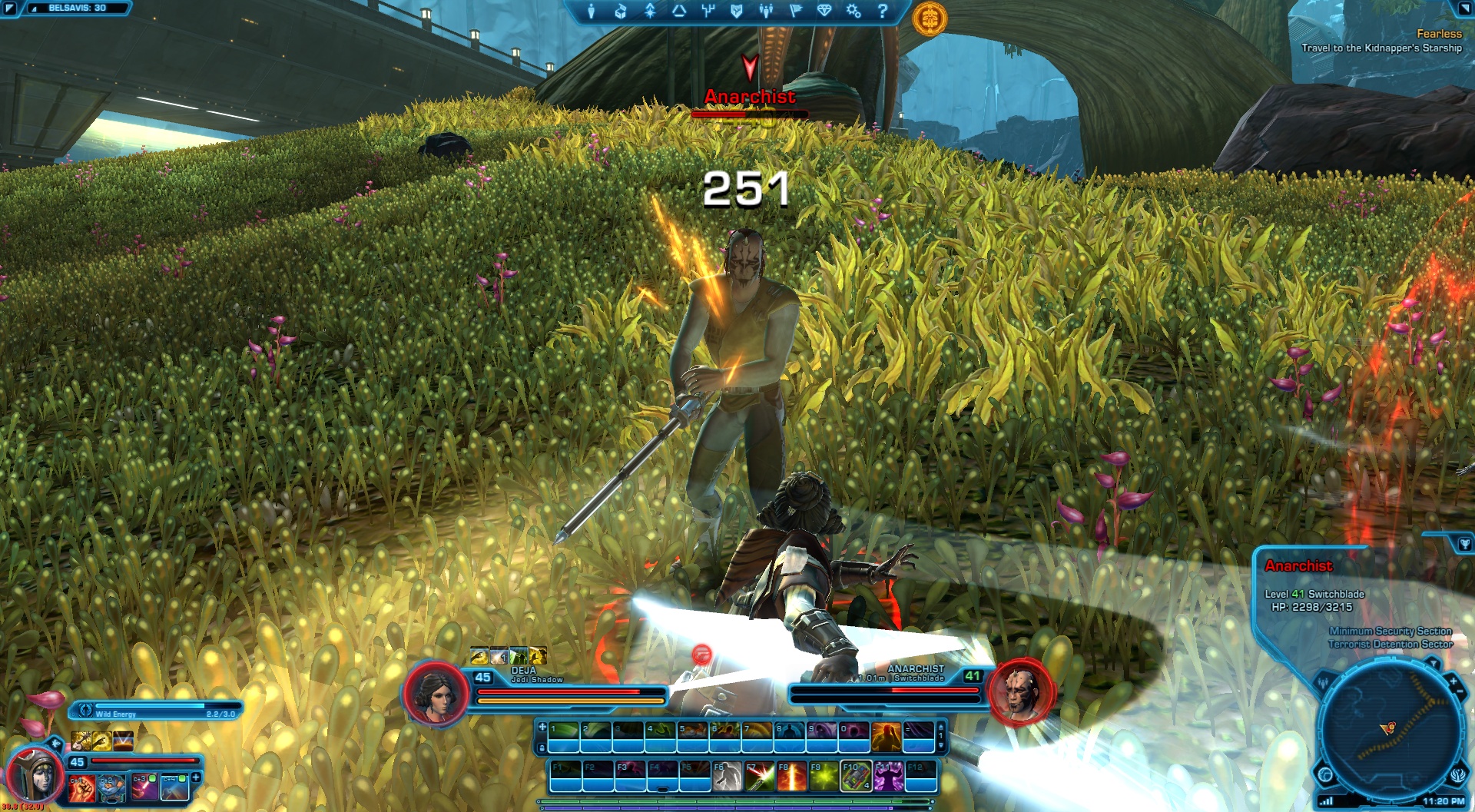 In Star Wars The Old Republic you kill "anarchists" a lot.
You kill lots of people actually. Even as a Jedi, part of an order established around the idea of peaceful interaction and force only as a means of defense, you're asked to slaughter droves of people. In many instances that violence is contextualized; often it's represented as a part of righting a wrong, rescuing or defending innocents, or otherwise justified.
The mission is often contextualized, but enemies mostly aren't. There are bosses, main antagonists that participate in driving the action of the story throughout a quest, chapter, or the entire class storyline for your character. They have some depth, and backstory. They have motivations that are explored; they can be reasoned with. But there are also scores of low level enemies littered along the path to the adversaries that have proper names and backstories.
Depending on your faction – Republic or Imperial – you'll battle a mixture of different enemy types. But both factions in the game tend to fight a lot of generic enemies labeled something like "thug" or "White Maw Pirate" – something that clearly indicates they are a threat to you regardless of whether … Read More »
---