Tag: mmo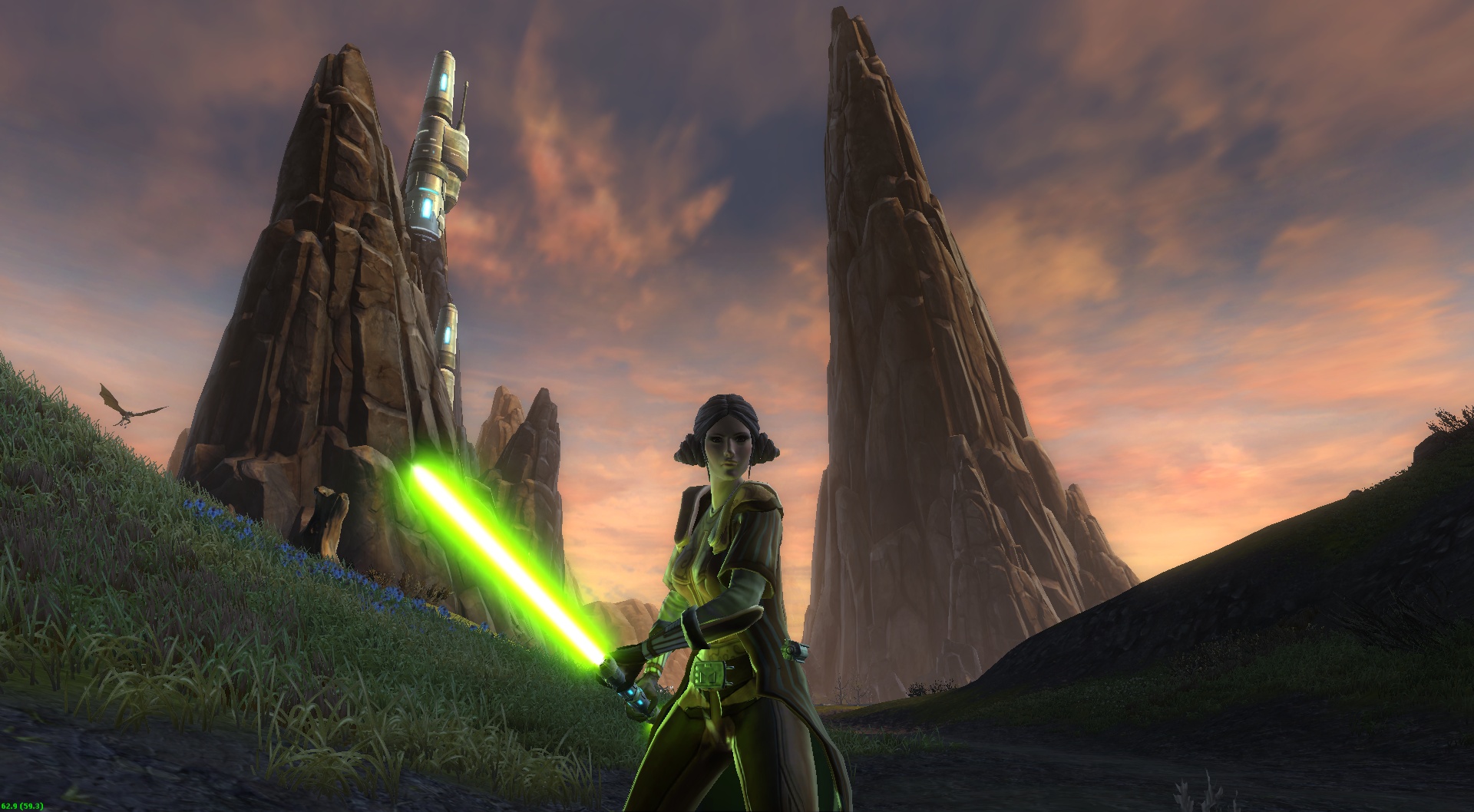 I used to joke that I'd never try Star Wars: The Old Republic, because as a gaming Star Wars geek, I was the perfect example of someone who'd have their life taken over by a Star Wars game with no ending.
I'm decent at telling jokes – most of the time they don't come true.
When I started, I tried to ease into it. That didn't work. The game, like any MMO, is geared towards driving you to a primary objective – more. But not too much more; that would be daunting. No, specifically, one more. One more quest, one more loot grab, one more armor piece, one more group operation, one more level – always just one more.
But what SWTOR adds to that medley of more, unlike most MMO's, is story. Story is crucial to my experience with a game. One more story, I'd tell myself at 2AM, eyes already drooping, bloodshot and Sith-like. That's what every MMO I've ever played was missing – deep, pervasive, cinematic storytelling.
Although not a "pure MMO" in the eyes of critics, SWTOR has opened a branch of audience that World of Warcraft and others have always been shut off to – the single-player story lover.
Read More »

Hi-Rez Studios has announced "Defend the Dome" — new content for their MMO third-person shooter Global Agenda. Defend the Dome naturally centers on the dome defense game type, which focuses on teams of players fending off persistent waves of enemies. Defend the Dome is meant for teams of 10 players, all of whom must be at least level 40. Hi-Rez describes the new content as "incredibly intense and cinematic". Hit the jump to watch the trailer.
If you can see this, then you might need a Flash Player upgrade or you need to install Flash Player if it's missing. Get Flash Player from Adobe.

Hi-Rez Studios has announced its next title — SMITE, a free-to-play, competitive multiplayer game inspired by famed Warcraft III mod "Defense of The Ancients" (always known as DoTA).
It's running Unreal Engine 3, like Global Agenda, and while it differs in style from G.A it looks equally impressive graphically. Gameplay is arena-combat matches between mythical deities; both Zeus (above) and Anubis (below) are pictured. Players will have customizable sets of abilities and be able to play solo or with a team against other players or non-player enemies.
---