Tag: mass effect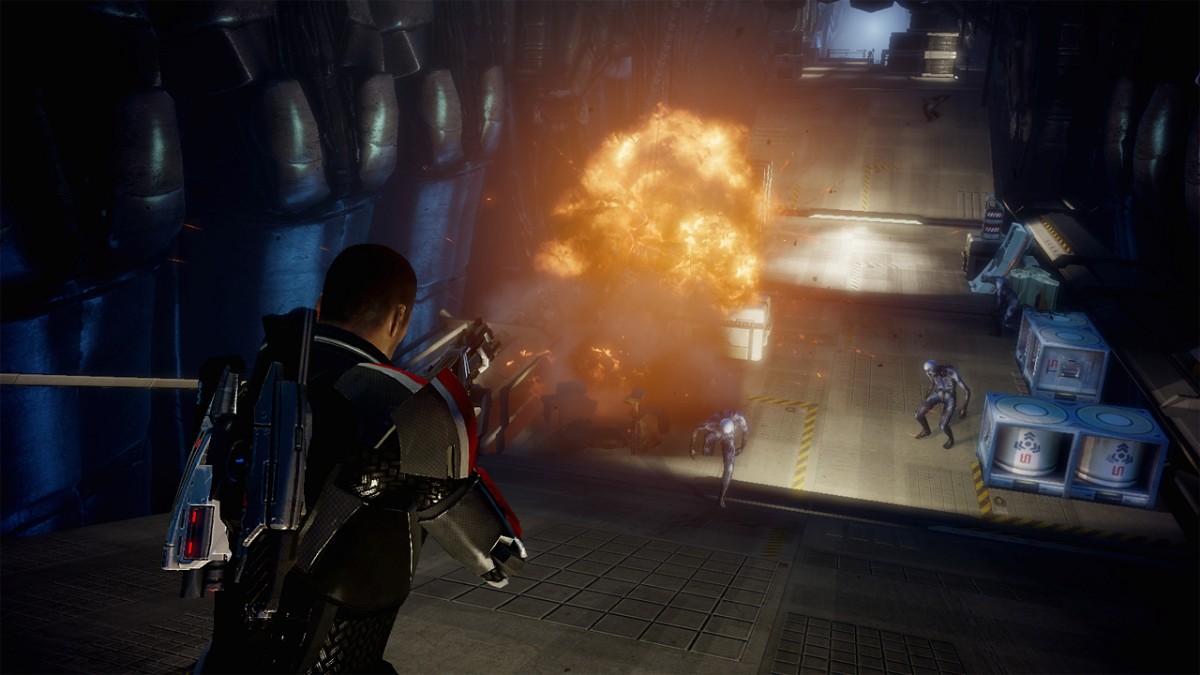 Mass Effect 2 changed everything. It was the action that did it — the shooting. It wasn't just the emphasis on it, but the polish of it. It didn't just change the series, it was part of a rapid tidal wave that reshaped the RPG genre.
And I liked it.
Some people didn't like it. They lamented the change from older Bioware games like Baldur's Gate, Neverwinter Nights, and Knights of the Old Republic. Even the original Mass Effect focused more on character build, weapon customization, and party arrangement. And those stats that were crunched under the hood had more to do with your result in combat than your proficiency with aim and reflex.
In a small way, I lamented that change also.
I liked the older style western RPGs. In addition to the Bioware titles I just mentioned, I liked Knights of the Old Republic II, Jade Empire, Fallout 1 & 2, and even Morrowind to some extent. There was something other than the action-reaction loop of downing enemies in those games that made them compelling. Trying to explore their particular charms would take several articles. But suffice it to say their time is now gone, and … Read More »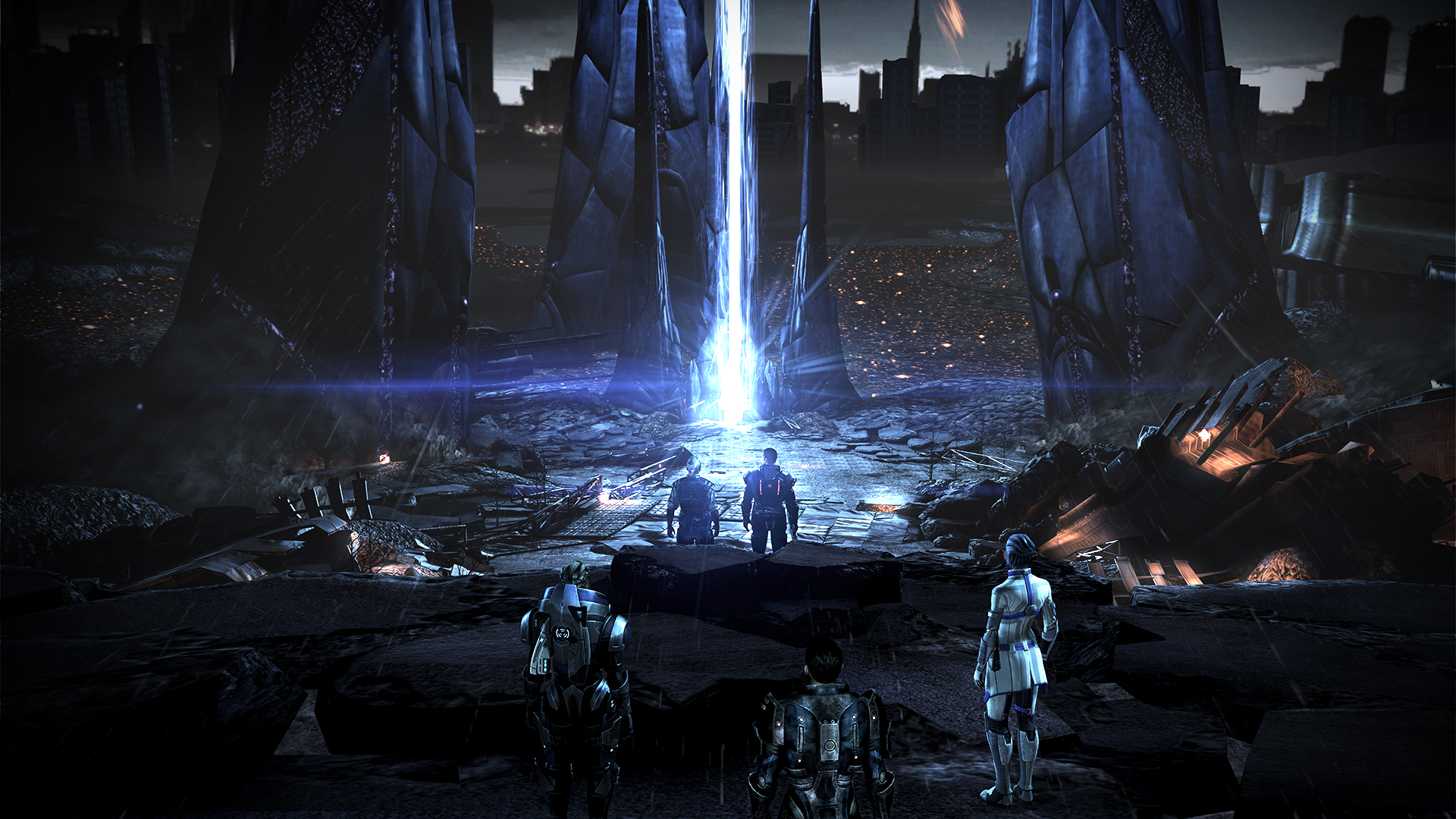 "Science fiction plucks from within us our deepest fears and hopes then shows them to us in rough disguise: the monster and the rocket."
— W.H. Auden
Cthulhu never speaks.
It has a language, but it never speaks. That's important. Amongst all the garish features of H.P. Lovecraft's most well known alien monster — one of the Great Old Ones from Lovecraftian lore — one of the most telling is Cthulhu's silence.
R'lyehian is the language of Cthulhu and the Great Old Ones. It's referenced in Lovecraft's "The Call of Cthulhu" in written form, and although it's believed no human could comprehend the language if it were spoken by one of the Great Old Ones, that Cthulhu has a language is proof its silence is deliberate. Cthulhu can speak, but it doesn't.
This is the problem with the Mass Effect 3 ending.
There's a lot that makes the ME3 ending uncompelling, but this is the core of it all. All the other problems stem from this, and it started as far back as the original Mass Effect.
There's a lot that's been said and written about the ending of this trilogy; a vast majority of the complaints are … Read More »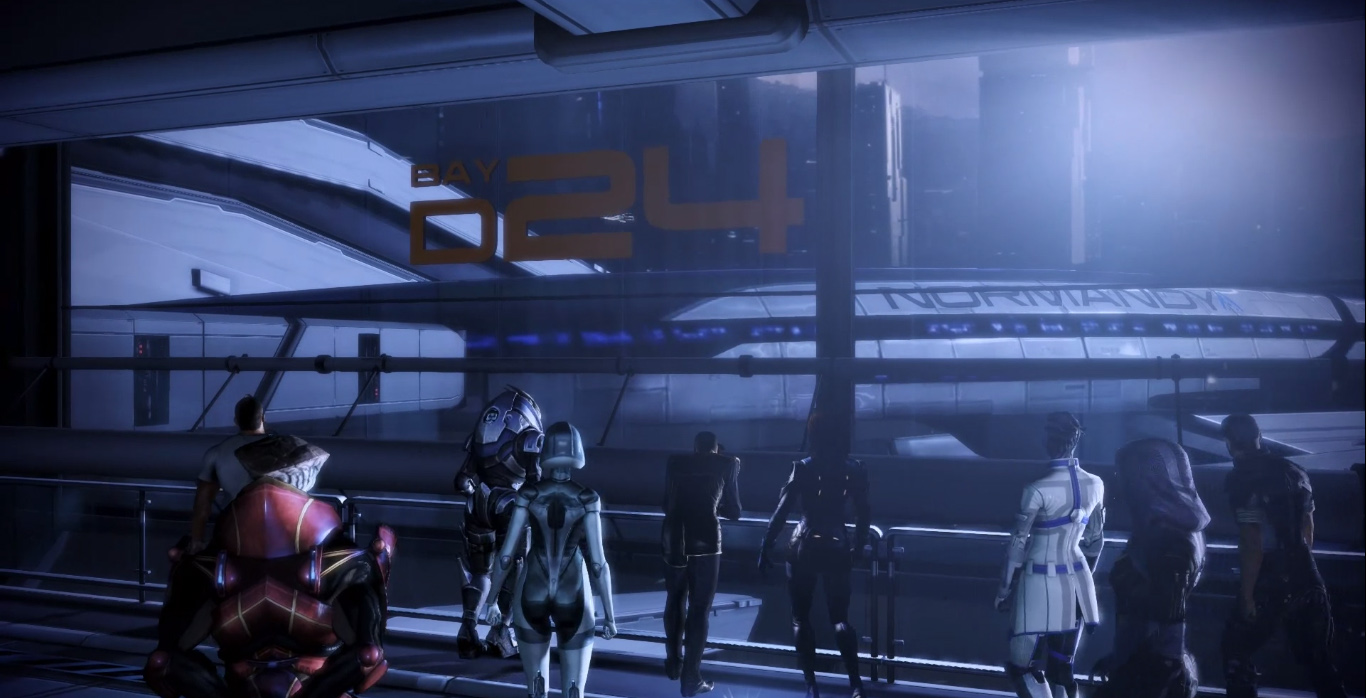 This is the last time that you'll ever lose someone / after this it's you and your friends / it's you and your friends
I have a theory about the end of Mass Effect 3.
Not a serious theory, mind you. A crazy theory, the kind even I don't take seriously, but find it fun to think about.
Essentially, it's that everything in the Citadel DLC is not preceding the final events of the campaign but that it follows them.
Mostly, Shepard dies at the end of Mass Effect 3 (with one exception), which isn't problematic for my theory — it's actually essential to it.
Essentially my theory is that Shepard does die in the final moments of ME3's campaign, and the events of Citadel are a kind of afterlife.
The lyric at the top of this article is from a song by Stars called "The Last Song Ever Written". It's a poetic, beautiful take on death. It's also a comforting take on death, that sees it as a final separation before an eternal joining.
It's purely conjecture on my part, but it was sparked by something in the DLC. On the Silversun Strip, the area of the Citadel in … Read More »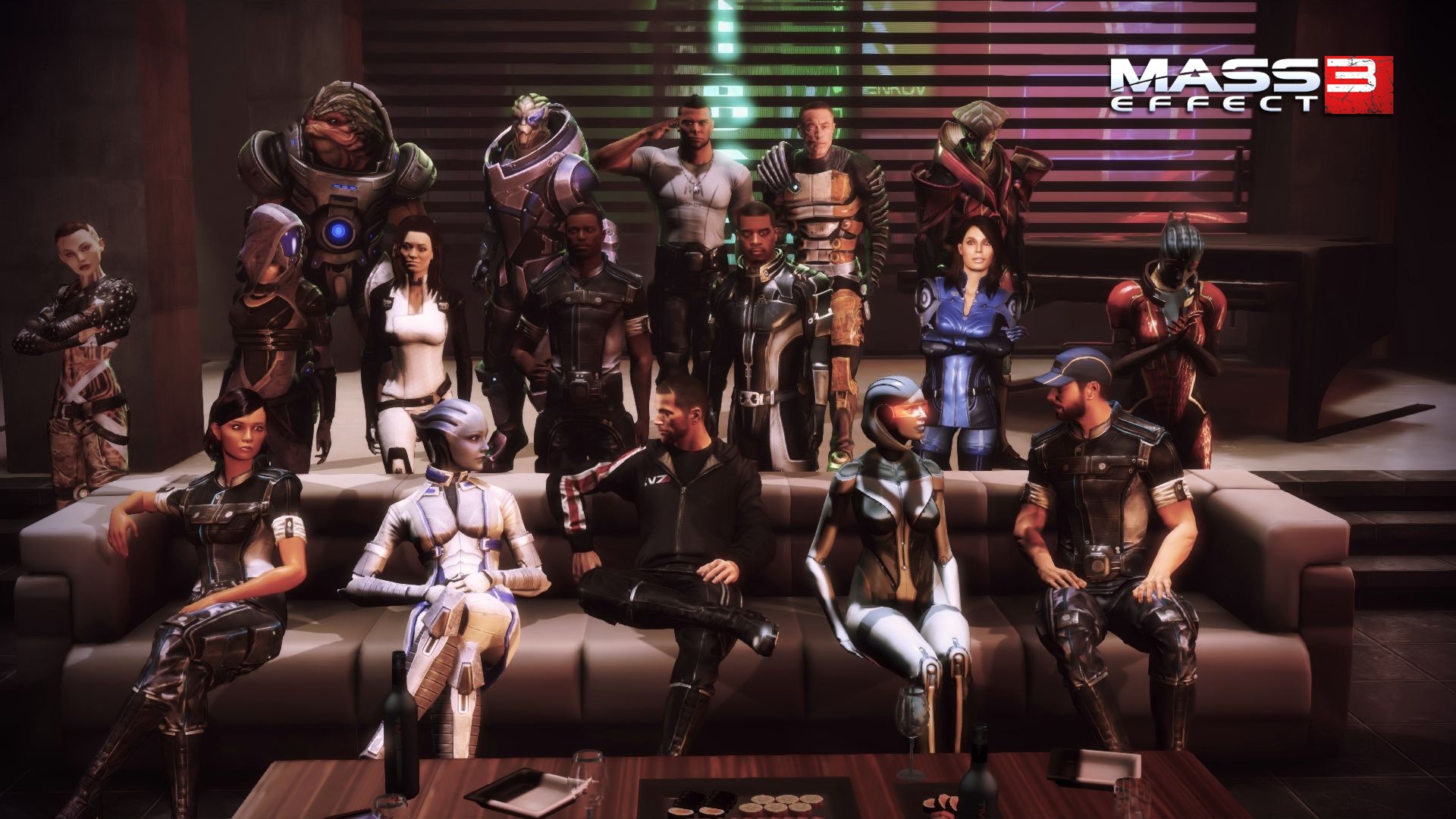 "There a lot of problems we have that are not solved. And these problems are usually  basic things like, 'I want to be feeling comfortable. I want to somehow be  feeling that my family loves me.' These are real problems.
"The idea of having more technology solving this idea of hyperactive lifestyle is not really the mainstream problem. I think the real innovation that's going to be rewarded will be on things like, let's convert our computers from being tools to being companions. Let's convert our computers from being utilitarian to being enlightening. These are human needs."
– Horace Dediu, on This Week in Tech episode 395
The End
We're going to start with the end. That's important to note. The end teaches us the most about the Mass Effect series, gives us the most useful perspective. There will be spoilers throughout this series, and when we're done we'll be at the beginning more or less.
'Let us sit a while'
Near the end of Mass Effect 3: Citadel, I got a chance to sit down with Samara, a nearly millennia old asari Justicar. Samara had been part of my crew for most of my mission against the … Read More »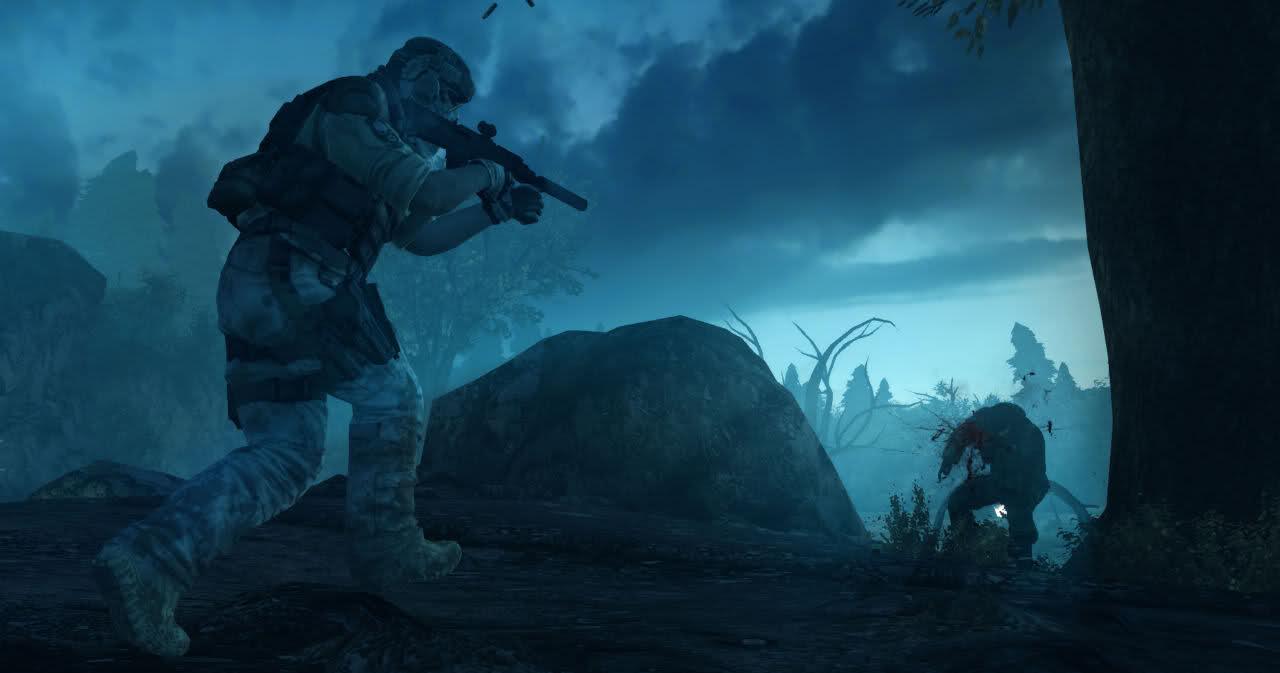 The Rifleman's creed was written during World War II, in either 1941 or 1942. The exact date of its origin is unknown. It was written by Major General William H. Rupertus, of the United States Marine Corps.
It's meant to instill in marine recruits the idea that they are one with their rifle, that they are dependant on it, and it on them. It espouses the idea of lending affection to a weapon, and not just any weapon, but your weapon.
In the United States Marine Corps, it is still used in recruit training to this day. The full text of the creed is below:
This is my rifle. There are many like it, but this one is mine.
My rifle is my best friend. It is my life. I must master it as I must master my life.
My rifle, without me, is useless. Without my rifle, I am useless. I must fire my rifle true. I must shoot straighter than my enemy who is trying to kill me. I must shoot him before he shoots me. I will…
My rifle and myself know that what counts in this war is not the rounds we fire, the noise … Read More »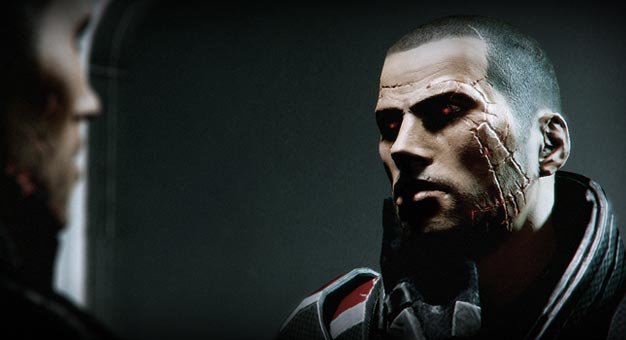 I don't like to fight.
I don't become angered easily. I don't get aggressive quickly. I don't relish arguments, or even winning them. I feel guilty about "beating" people, even in verbal spats, if I win handily.
I've never pushed a mercenary through a thin pane of glass to a multi-story death drop. I've never executed a runaway mage who was begging for their life. I've never run the hot, glowing edge of a crimson lightsaber through the neck and spine of an adversary on their knees.
At least not in real life. In video games, I've done all of those things. And I had emotional reactions to all of them. The concerns are that these acts of violence in games are cavalier and committed without rational thought, but in these examples I thoroughly considered my actions, and found it entirely rational to send people to their death.
I did those things because I was playing a character, and sometimes the characters I play are really mean. It wouldn't make sense for me to do those things in real life, but it does make sense for my characters do them occasionally, depending on the characters.
My personal beliefs and morality system don't always come with … Read More »
I love Mass Effect, but the franchise does not need a big screen adaptation.
---