Tag: kreia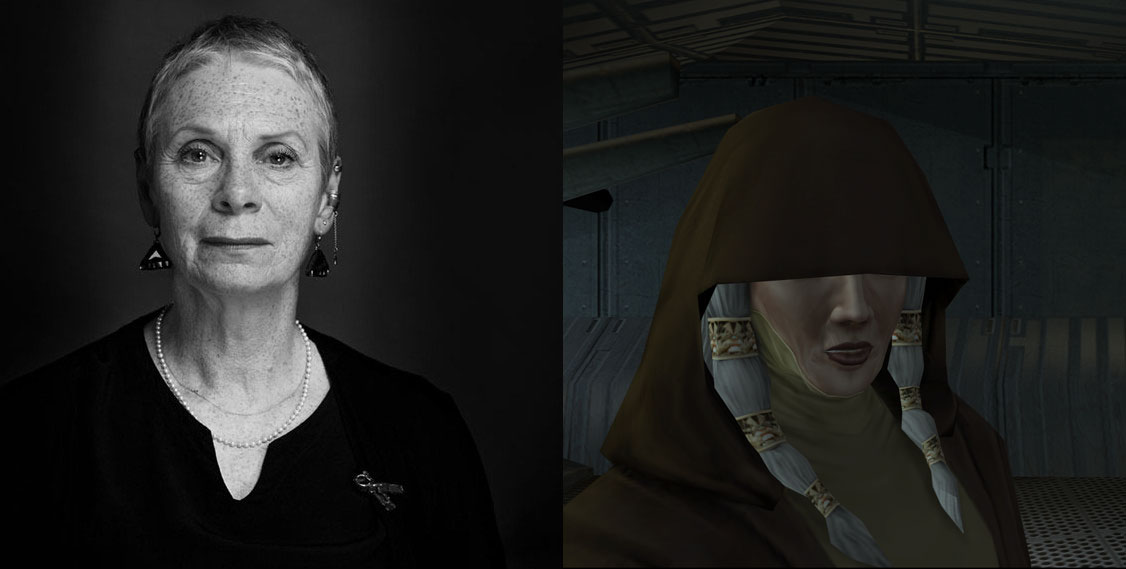 This is an article about acting. If you'd like to start by watching a bit from the performance being discussed, before reading, skip to the bottom of the page, just after the header "TL;DR" for a video.
One of my favorite performances ever was given by Sara Kestelman, in Knights of the Old Republic II: The Sith Lords. She played Kreia, a sage steeped in the twilight who was neither Jedi nor Sith, but a teacher of both the Light and Dark sides of the Force.
Kestelman's performance as Kreia is so memorable it wipes away arbitrary divisions that try to dissect a single art form. She acts so well her acting defies labels like "voice over acting" and "video game acting" and is only rightly described by more relevant terms – compelling acting, believable acting, thought provoking acting.
The character of Kreia is morally ambiguous, and her dialogue sharply written. That's compelling on it's own, but Kestelman's performance is mesmerizing. Her delivery is unerringly subtle; even her directness has undertone. She's unnerving at times, comforting at others. There's a distance in her voice that makes her sound almost hollow, but a conviction that leaves a … Read More »
---