Top Three Star Wars Battles Fans DIDN'T See
---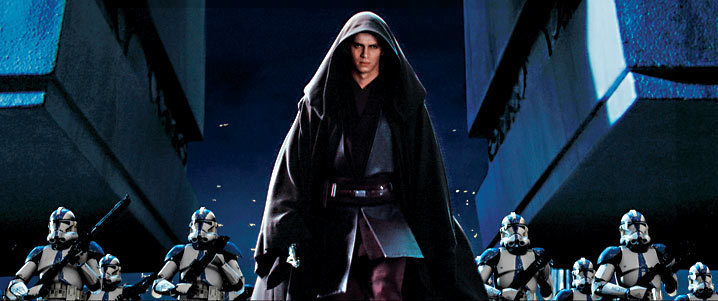 When it comes to epic science-fiction battles, the Star Wars saga delivers. Lightsaber battles between good and evil, massive ship-to-ship battles above the Death Star, and even Clone Troopers versus Battle Droids on the desert of Tattoine.
Yes, the Star Wars saga delivers, well… maybe not.
Here are the top three battles fans didn't see:
3. Episode III: Revenge of the Sith — Battle of Kashyyyk.


(You can watch a clip above. Right when things are starting to get good, it stops.)
Finally! Fans get to see the home planet of the Wookies. And the Republic, and Yoda himself were preparing for a battle against the Separist Droid Army.  Instead we only got minutes of the battle.  What fan did not want to see Chewbacca himself smashing Droids?
2. Episode V: The Empire Strikes Back — Battle of Hoth.


(Don't even try to figure out why there are subtitles.)
Before you jump the gun let me explain. Yes, us fans did enjoy the battle as it played out on the movie. Snow Speeders against the massive Imperial Walkers. Seeing the Snow Speeders take down the Walkers and them blowing them up. However, in the movie, the AT-AT Commander orders the Snow Troopers to prepare for the "ground assault." Where was it?  Imagine being able to see the Rebels against the Snow Troopers in hand-to-hand combat on the terrain of Hoth?
1. Episode III: Revenge of the Sith — Assault on the Jedi Temple.


(This is insanely short, but here it is anyway.)
Way to drop the ball, George Lucas. One of the most powerful Siths ever, Darth Vader, leads a squad of Clone Troopers into the Jedi Temple to wipe them out and you didn't let us see it in action?  Can you say epic fail?  To have seen Vader take on all the Jedi in the Temple in all out lightsaber battles against some of the best Jedi ever, to have seen the Clone Troopers taking on the Jedi themselves would have been a delight to fans all over the world. Instead we got seconds of the assault when Obi-Wan Kenobi saw footage of Vader taking on two Jedi.
======
As a bonus, we thought we'd toss in this clip of a mod from the game, Jedi Knight: Jedi Academy that shows us, in rather outdated PC graphic fashion, what the assault would have looked like. Not as awesome as full scale Lucas special effects, but kind of cool anyway. Enjoy.)
---
---